At SAPPHIRE Now 2019, SAP introduced new cloud services that reach far beyond their installed base and make them a solid option for anyone looking for application or analytics solutions in the cloud. The new data and analytics offerings are not a departure from their commitment to current customers; they extend increased business value for all medium and enterprise companies looking for rapid return on their cloud investments.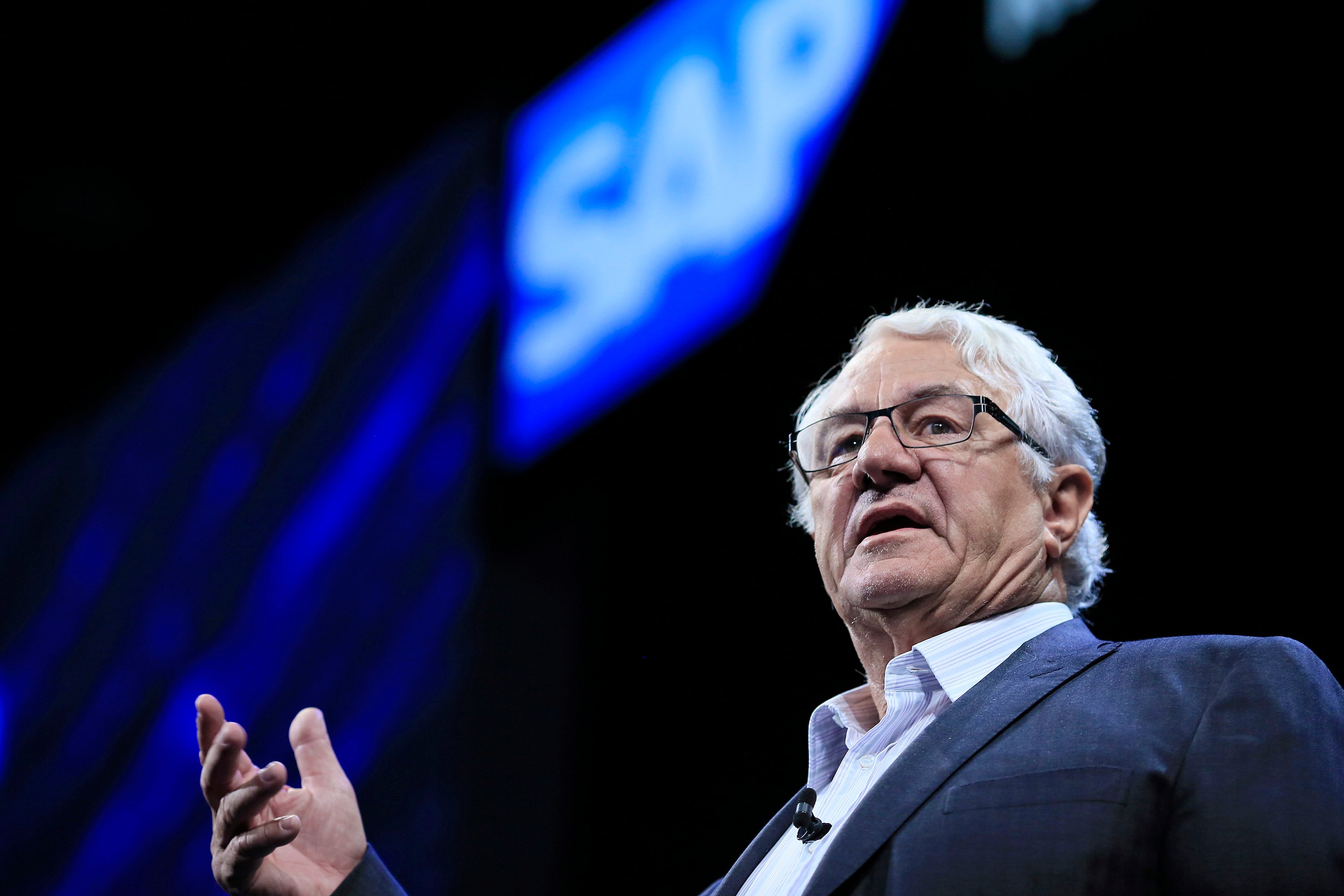 SAP announced SAP HANA Cloud Services, an overarching vision to bring all cloud application and analytics to customers under a single solution. With SAP HANA as the underlying, in-memory database, SAP claims it will be "a single gateway to data of any size to address the challenges of distributed data landscapes." Because SAP HANA is an in-memory database, SAP uses data virtualization to simply capture, integrate, analyze, and share data. By adding a data lake storage layer, SAP rounds out their offering for access to massive volumes of data of all kinds at an affordable price.
SAP HANA Cloud Services open the door for a broad range of integrated services and applications, including analytics, machine learning, real-time insight, embedded intelligence, data integration, lineage, governance, security, and privacy. Data virtualization will open all the benefits of data and analytics to business users without the complexity of underlying data management.
SAP Data Warehouse Cloud is the first solution built with SAP HANA Cloud Services. It is a cloud data warehouse platform combined with built-in business logic and a full set of capabilities to collect, analyze, share, and act on insight. EMA believes that the concept of a business-focused, unified data platform signals the move of the market away from cloud data warehousing to the data warehouse cloud. This market shift puts data and insight into the hands of business professionals without assistance from IT organizations, makes IT organizations more efficient, and accelerates time to value. SAP Data Warehouse Cloud will soon be available in a beta program.
SAP Data Warehouse Cloud starts with the user in mind, providing unique value for different user personas based on gradient levels of technical expertise and different business focus areas. One unified set of data, along with predefined views and insights, can easily be provisioned specifically for marketing, sales, finance, or human resources users. Within a provisioned environment, additional work space can be provisioned based on use cases for planning, predicting, partnering, or storytelling. The complexity of underlying data is abstracted so users can interact with data and insights without help from IT.
In order to achieve a significant depth of business focus, SAP infused their offering with built-in business logic to accelerate time to value. Business logic includes domain and industry-specific reports, dashboards, KPIs, and analytic models. Business insight is immediately available. For unique perspectives, users can blend in their own data and simply build their own views, alerts, or dashboards. For more information, read the EMA white paper, "A Business User's Guide to the Data Warehouse Cloud."
To augment access to data and the use of extreme intelligence, SAP also announced SAP Data Intelligence, which is a combination of the SAP Data Hub solution and the SAP Leonardo Machine Learning Foundation in one integrated cloud offering. SAP plans to make Data Intelligence available in June 2019.
An obvious use case for an in-memory database is closed-loop analytics—the automation of business processes based on machine learning. To meet this emerging business requirement, SAP announced SAP Intelligent Robotic Process Automation (RPA) technology services to automate manual, repetitive tasks and increase productivity through "digital bots."
On the second day of SAPPHIRE Now 2019, Hasso Plattner took the stage to reinforce the fact that his "child," SAP HANA, is still the favorite child at SAP. Plattner boasted SAP HANA's 50,000 customer licenses, 11,000 customers, and 40,000 exabytes of data globally. The largest customer has 72 terabytes, with 48 terabytes on a single node, and 100‑plus million transactions processed daily. He also highlighted Walmart, where SAP HANA beat all other database manufacturers in order to run queries against 200 billion point of sale records in record time.
My favorite part of Plattner's keynote was when he delved deep into database technology, mentioning delta storage and main storage in SAP HANA, the innovation that enables mixed workloads and provides access to data in other systems, like big data platforms. He highlighted the use of persistent memory to prevent data loss in downtime and intelligent prefetch to predict and bring into memory the data that will be used next in a query. Because the sequential processing of SAP HANA is so fast, there is no longer any need for preaggregation or cube storage.
Gerrit Kazmaier, Senior Vice President of SAP HANA and Analytics at SAP, reaffirmed Plattner's commitment to HANA and to SAP customers. "As you can see, the transition of HANA is virtually almost complete. SAP HANA is not only the heart and soul of SAP's innovation, but the heart and soul of SAP's data management strategy."
A demonstration of SAP's cloud services, all working together on SAP Data Warehouse Cloud, brought home the simplicity, speed, and flexibility of the new combined offerings. It is worth the time to see the demonstration yourself, if you haven't already.
EMA believes that with everything running on SAP HANA and a cloud-first development commitment, SAP is slated to surge forward by driving increased business value for customer and employee engagement, operational excellence, and the journey toward the intelligent enterprise. Organizations with existing or emerging cloud analytics strategies should look closely at the business benefits of SAP Data Warehouse Cloud and SAP Analytics Cloud. As SAP rolls out additional, unified offerings on SAP HANA Cloud Services, EMA expects to see increased productivity for both business and technical users. This productivity should drive more business value faster and open the door for rapid innovation cycles for digital transformation.