Jens Soeldner writing for iX Magazin, the largest German IT publication, and Torsten Volk of Enterprise Management Associations (EMA) have selected the two most outstanding and innovative vendors (out of 150 exhibitors) at last week's Cisco Live event in Berlin. This EMA Innovators award crowns vendors that dare stepping outside the box to help their customers solve hard IT problems in a simpler, faster and often more cost effective manner.
And the winners are: StratoScale and Zerto
StratoScale – Private Scale Out Cloud 2.0
Website: http://www.stratoscale.com
Founded in 2013 in Israel, Stratoscale attracted $70 million in venture cap
ital (partially from big names such as Cisco Systems and Intel Capital, set out to offer a scale out Cloud solution that runs on generic x86 server hardware, creating what Stratoscal calls, "a private Amazon Region" for the enterprise data center. StratoScale's Symphony product offers Block and Object storage based on the SSD and spindle-based drives that come with generic servers. Administrators receive a co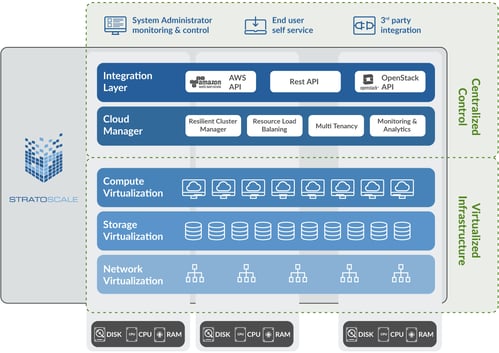 mprehensive operations dashboard. Developers can provision and manage resources through the key Amazon APIs, such as EC2, S3 and EBS.
After the re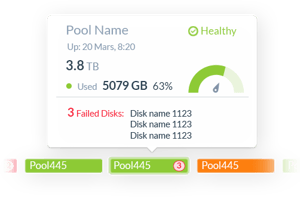 cent acquisition of TesoraCorp, StratoScale has announced that DBaaS (Database as a Service) APIs are already in the development pipeline. Tesora-driven DBaaS is an intriguing future offering, as most enterprise struggle with managing SQL and NonSQL databases throughout their lifecycles, without dedicated teams for each type of database. StratoScale's Symphony Cloud product runs on the KVM hypervisor and, in its latest version, offers container services, based on Kubernetes.
Zerto – Simple Replication for modern Hybrid Cloud Disaster Recovery
Website: http://www.zerto.com
In today's hybrid Cloud environments it is critical for the enterprise to exactly know the recovery Time Objectives (RTO) and Recovery Point Objectives (RPO) for applications and data located in different data centers and clouds. Reliable RTO and RPO information can only be obtained through regular disaster recovery (DR) tests. As over 90% of organizations embrace multiple Clouds (source: EMA Hybrid Cloud Report, 2017), a unified DR and CDP (continous data protection) solution becomes more critical than ever before. A company-wide CDP also serves as a safety net in case of hackers successfully hijacking data and asking for ransom payments.
Zerto's DR and CDP software offers a simple, clean and robust DR and CDP solution for even the most heterogenous customer environments. This ease-of-use in combination with effective integration with today's popular Cloud and hypervisor platforms –VMware vSphere, Amazon Web Services (Spot and Reserved Instances), Microsoft Hyper-V and Azure, IBM Cloud und HPE Helion– makes Zerto an EMA Innovator. The fact that Zerto enables customers to automatically conduct DR tests without any disruption to the production environment and without the need to acquire matching hardware for the target environments, underlines EMA's and Heise's verdict to present Zerto with the EMA Innovators award.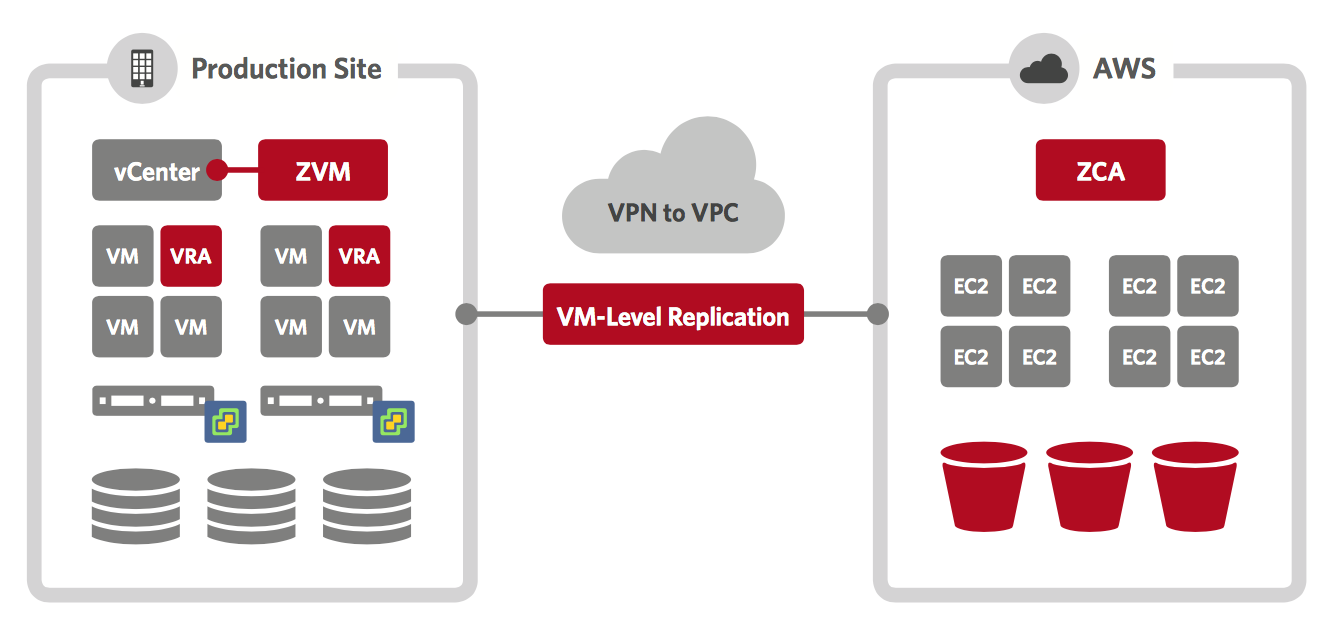 The architectural image shows how the Zerto Virtual Manager (ZVM) coordinates all DR at the data center level. The only requirement is to install the Zerto Virtual Replication Appliance (VRA) on each hypervisor host. In cloud locations, enterprises need to only install the Zerto Cloud Appliance to create and synchronize VMs from other clouds or local data centers. This replication capabilities opens up a use case that has proven to be critical for many enterprise customers: "cloud onboarding of traditional data center applications."